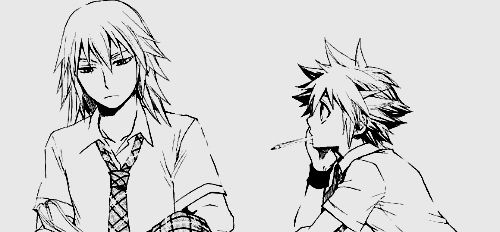 Hey, I'm Bri! I'm currently a college student and a hobbyist for the arts.
I love L4D2, Kingdom Hearts, Pokemon, and whatever else I can play without breaking my wallet ; u ;

The resources I use are: Wacom tablet Intuos 4, Photoshop CS3, and my printer/scanner. I'm no professional in any way! I still have alot to learn.

My KH OTPS are: Soriku, Zemyx, and Akuroku!
If you ever want to chat, just comment and I'll respond when I can.
I don't do requests!